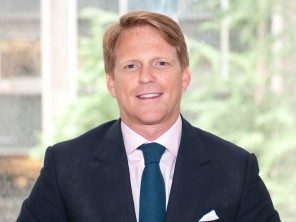 Leighton Thomas
Co-Founder & Chief Executive Officer
Leighton serves as CEO of Primary Insight where he has guided our company's growth since a successful management buyout from JPMorgan. As a seventeen year veteran in the space, he remains committed to providing a true bespoke service that helps clients make better investment decisions.
As a first hire at Vista Research in 2002, Leighton was charged with pioneering a custom, primary source recruiting model. After helping lead Vista Research to acquisition by S&P, Leighton joined Bear Stearns in 2006 to build Primary Insight sales internationally. Since then he has grown the company from just a few employees to a leading global provider.
Prior to the expert network industry, Leighton held sales and trading positions with Solomon Smith Barney, Epoch Partners and Schwab Capital Markets. His background in capital markets lends itself well to building teams that firmly understand the correlation of project work to potential investment impact.
Leighton received a B.A. in International Affairs from the University of Colorado, Boulder. He is a Board Advisor to several entities including Montgomery Bell Academy, an all-boys college preparatory school in Nashville, TN, where he remains active with alumni and development programs.